instagram story downloader
Download Instagram Story
MollyGram just announced a new feature that allows users to download somebody's stories and highlights. Anonymously Instagram story viewer is available to you completely free of charge and does not even require your account or registration on the site.
When you're browsing IG feed, you come across some intriguing videos that you wish you could save them in your phone gallery and view offline when desired. However, Instagram won't allow you to download content.
So, to address this issue, we created the IG Story Downloader offered by MollyGram.com. We built this tool with our users in mind, considering their preferences and how they might download stories swiftly and anonymously, safely and in high quality.
With this function, you can save your favorite stories and highlights, keep track of people who are important to you, or even share with others. The main thing is that the account you look for should be public.
This is a great new addition to the website, as it gives users more control over content. Moreover, you remain completely confidential as our platform does not store any data.
How to download IG Stories?
Just need to do these simple steps:
Open MollyGram.com in your browser
Write Instagram username or paste the link into the search bar.
Select the story that you want to download.
Tap on the "Download" button.
Now you can review it as many times as you wish directly from your camera roll!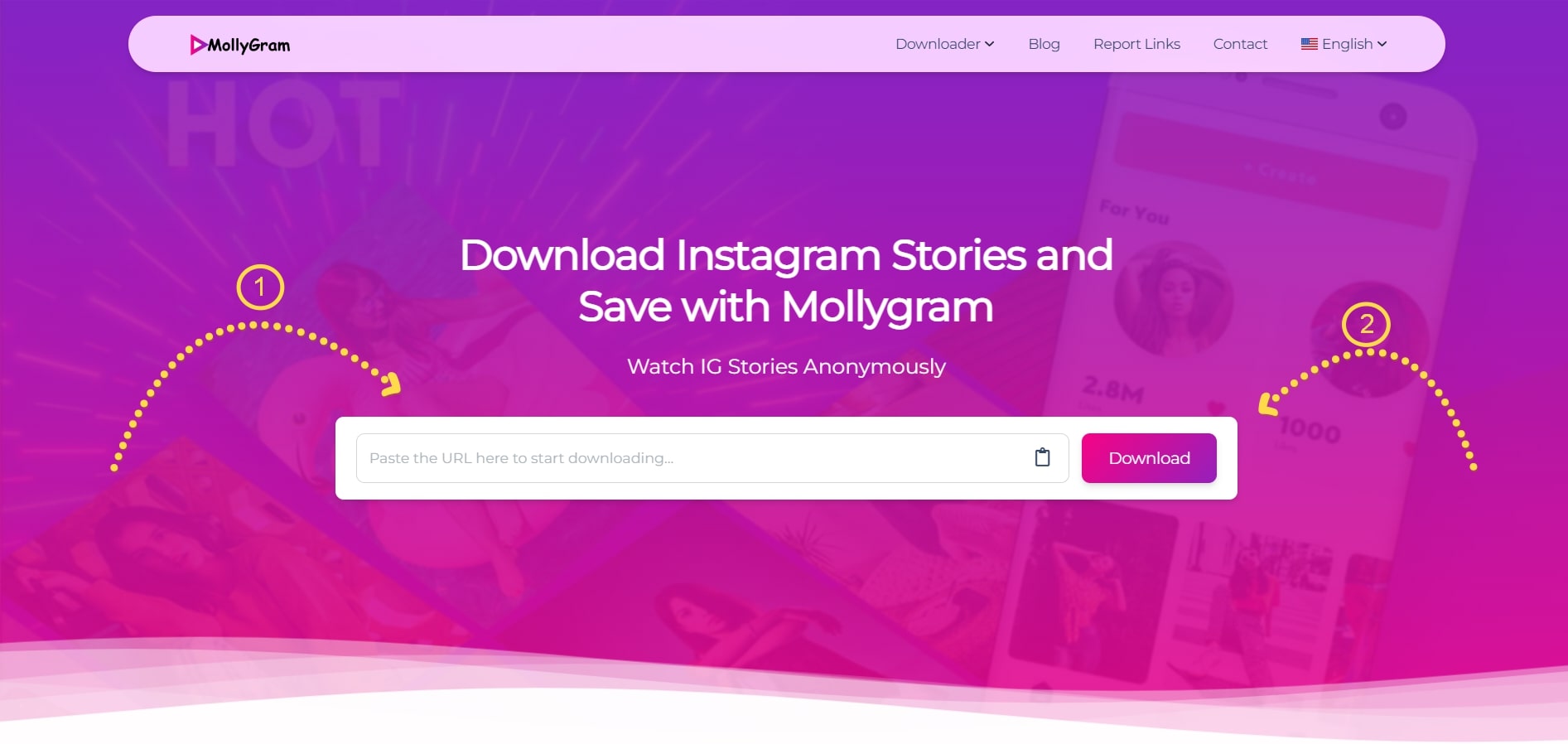 Where is the Link to Insta Story?
It's not difficult to find an Instagram story link, take a look at this easy instruction:
Open insta app on your ios or android device.
Scroll through the Insta stories feed.
Choose which one you need.
Tap on "···".
Press the button "Copy link".
That's all! Now your download link is in the clipboard.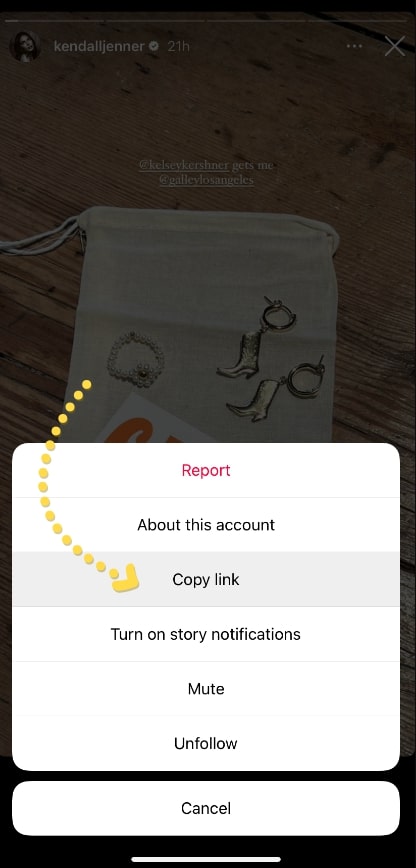 Killer features of MollyGram:
Our viewer is a photo and video saving web tool that allows users to view content anonymous and secure. But has some added features that make it unique.
These options include:
The ability to easily download Insta stories.
You may also download reels, Instagram profile pictures, highlights, etc.
As well as the ability to share content with your friends.
We do not charge any fee for using our convenient service.
There's no need to provide your username or registration details with others.
A person will not see that you have viewed stories in own account.
What are the benefits of Instagram Downloader?
First, if you want to follow someone on Instagram, their stories will be shown on MollyGram. This is a nice way to stay up-to-date with their lives.
Second, If you see a story that you like, you can save it to your phone memory and watch stories anonymously as many times as you want.
Third, video download is a perfect approach to share helpful guides or information from bloggers with others. If you see a story that you think your dear person would enjoy, you can quickly share it with them.
Fourth, downloading Insta stories lt you oversee news and events that are happening around you. If there is once that you missed, MollyGram will have it saved for you.
Finally, using downloader of IG stories protects your privacy. MollyGram does not store any data, so you can rest assured knowing that your information is safe and confidential.
How to use downloaded stories?
Once you have downloaded a story, there are a few ways that you can use it.
Our users can watch IG stories anonymously any number of times. Just tap on the play button and savor!
You have an option to share it with your close people. They will be able to view Instagram stories immediately.
You can post it on your feed, if it does not contradict copyright.
What is Instagram?
Instagram is a social media app that gives the opportunity to users to share photos and videos. You may share them on other social networking sites such as Facebook or Twitter.
It was created in 2010 and was acquired by Facebook in 2012. It has over 800 million users, making it one of the most popular social media platforms.
When you open the app, you'll see all the publications that people you follow have posted. If you see something you like, you can tap the heart icon to like it, or leave a comment.
You can also post your Insta videos and photos. You need just tap the camera icon at the bottom of the screen. Then, you can either take a new photo or video, or choose one from your phone's library. Once you've selected, you can add a caption, tag other users, and post it to your feed.
If you would like more people to see your posts, you have the capability to use hashtag generator. Add the "#" symbol before a word or phrase in your caption (for example, "#kendalljenner"). This will make your content searchable by that hashtag, and help you get more views.
What are Instagram stories?
Story is a photo or video that you share with your followers that disappear after 24 hours. You can add filters, text, and effects to your them. They are an excellent method to share everyday leisure with your mates or family.
Frequently Asked Questions (FAQ)
Our team selected the most exciting questions. If you need help with video on Instagram, write to us by email, we will be happy to assist you. We are proud to address any of your inquiries. Please provide any comments or reviews that would help us improve our service!
What means "Download Instagram Story"?
Service is a web page on the MollyGram website that allows you to view and save Instagram stories and highlights for free, and the most important thing is that it is anonymous.
Do we have any apps for smartphones?
MollyGram is available for free on both the App Store and Google Play
What if I want to receive notifications about someone's every post?
In addition, we have own telegram bot where for a reasonable price you can follow all the actions of relevant Instagram account.
What is the limit of viewing stories per day on this platform?
There are no limits! Use IG story viewer 7 days a week and 24 hours a day.
What quality are stories downloaded in?
It all depends on what quality the author posted, but we upload in the best possible accessible pixel quality (1080p and 720p).
Is it legal to download other people's stories?
Yes, if they are used only for informational purposes and not for commercial. We strongly do not recommend posting anyone's Instagram stories to your social networks.
Which devices can I get this service on?
On any gadget on which you have a browser installed and have an active internet connection (PC, laptop, smartphone, or tablet).
How is my confidentiality guaranteed?
We do not store any data or records about what you did on our Insta viewer.
Terms and Condition
This page serves to be informative, and it is based on material that is freely accessible. There is no any right to photos or videos on this website that you can download and use, so all the copyright and trademark rights belong to respected users. Meta Inc. is the sole owner of all rights to Instagram logos, trademarks, and copyrights.