Save Insta Video in such formats as mp4, webm, mkv
Download Instagram Video
Videos are the most effective approach to communicate our emotions and preserve our finest moments in a list of wonderful memories. We're always eager to use our camera to capture pastimes and also like to see how are other people doing. IG allows users to upload images for the world to see. While it's possible to view them on the app itself, sometimes you may want or need to download video from Instagram for offline watching. In this article, we'll show you how to do that. All you need to do is follow a few short procedures. Let's get started!
How to download Instagram post video
Video downloader for IG online tool is very simply for personal use. All you need is MollyGram website, which is available to you absolutely for free. Here's how to do it:
You want to Instagram private video download on your mobile phone
Remember username of profile or just copy the link of the post
Write nickname or paste URL into input box
Wait for a while for the IG video to load in HD quality
Select the one you want to save on your device and click the "Download" button
The file will now be saved to your storage. Enjoy!

What are key features of Instagram?
It's an excellent method to stay in touch with friends and family while also sharing important events from your life. Some key features of Insta include:
Uploading different types of content (story, reels video, photo, etc.)
Usage of great filters to make your photos look better
Adding favorite music to stories
Writing captions or comments to your photos and videos
Sharing your posts on other social networking sites
Recommended parameters for videos on Instagram
When uploading it to Insta, there are some key things to keep in mind. For starters, make sure that your content is formatted correctly. They should be between 3 seconds and 60 minutes long, and should be in either .mov or .mp4 file formats. Additionally, you'll want to make sure that your video long are properly cropped and filtered before posting. You may also want to add music to them for extra effect. Finally, be confident to use good captions and hashtags to help promote your content.
Tips for using Instagram app effectively
When it comes to Insta, there are several recommendations for its successful use. Here are some tips:
Make certain that your account is up-to-date. A profile photo, a brief biography, and a link to your website or blog are all required.
Post interesting and thought-provoking material. This might be anything from IG videos of your job to excerpts from your life, or even quotations that inspire you.
Use hashtags to your advantage. Hashtags are a useful tool for finding and measuring the reach of your content.
Interact with other users. Follow other users, like and comment on their posts, and build relationships with them. The more engaged you are, the more likely people are to follow you back and engage with you.
Stories are a fantastic strategy to offer followers a glimpse into your life or company while still being limited to 24 hours.
What are hashtags and how do they work
On Instagram, they give you the opportunity to discover new material, and they're also a fun way to connect with other users. When you upload a photo or video, you can add a hashtag to it. People who are looking for useful information on that topic can use # to find them. Your content will appear in the feed along with all the other publications that include that hashtag. You can also apply them to follow specific topics. For example, if you want to see photos and videos that have been posted about Coachella, you should use the #coachella2022. Be careful not to add too many tags, or your fans may not be able to read them. IG allows up to 30 per post.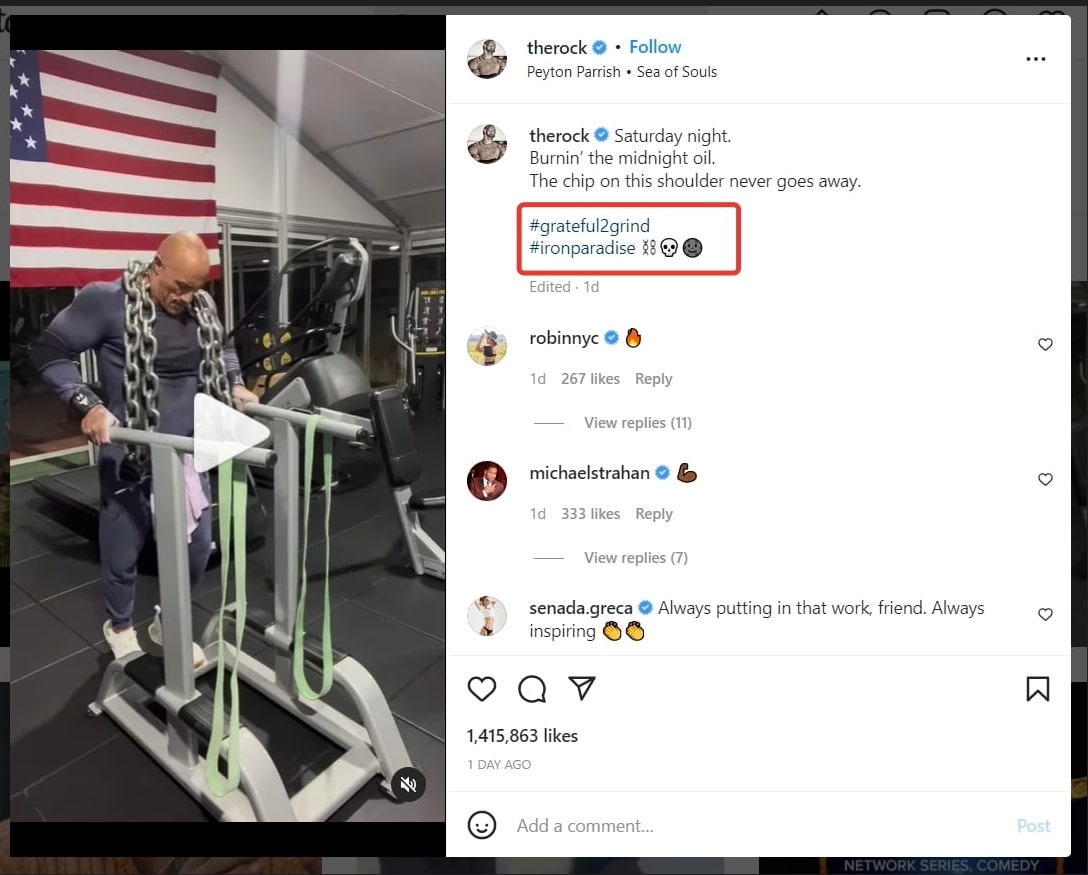 Terms and Condition
This page serves to be informative, and it is based on material that is freely accessible. There is no any right to photos or videos on this website that you can download and use, so all the copyright and trademark rights belong to respected users. Meta Inc. is the sole owner of all rights to Instagram logos, trademarks, and copyrights.